Affordable bus travel without any hassle
We care deeply about making your event a success. And we know that an essential part of that is the bus. A bus should not be late, a driver should be friendly and the booking process shouldn't take a lot of effort. Therefore we are always ready to help our customers and we make sure that everything is arranged perfectly with the bus companies. Don't take our word for it but have a look at the reviews of our customers.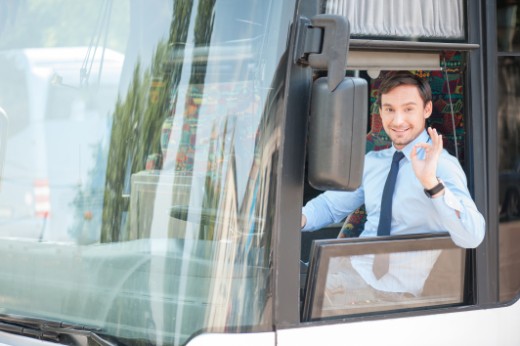 Customer reviews
The bus arrived at the correct time and was clean and comfortable. Our driver Rob was very good and friendly. Nothing was too much trouble for him . Thank you Rob. Would recommended this bus company
We were extremely pleased with the service all-around, from the ease of booking, the friendliness of Joy Deira, to the professionalism and punctuality of the driver, Jan. Thank you for making our experience easy and smooth.
Thank you for an exceptional service!
This was my first time taking a tour of 10 people to Europe from New Zealand. The communication received prior to the pick up was excellent. I had full confidence that the bus would arrive on time and this was very reassuring. The bus driver had a very clean vehicle, arrived on time and drove safely. The return transfer was planned for 16:00 and at exactly 16:00 the bus pulled up. I was very impressed and would not hesitate to recommend you.
PERFECT ORGANISATION - GOOD COMMUNICATION - THX AGAIN
We had two extremely good journeys with the bus provided by Bookabus. Brand new, clean coach. Fully fitted with seat belts. Very smart, professional and friendly drivers. Arrived with plenty of time at the pick up point both times.
We would definitely use Bookabus again, very satisfied customers here!
Brilliant service. Friendly driver. Nice air conditioned bus. Bus was on time. The price very good for service provided
You did an excellent job. Your punctuality is to be emphasized. Your drivers were courteous and helpful. I will definitely refer you to my colleagues.
We had a great experience, and we will definitely use bookabus again!

Thank you,
Lee Carter
Very good service all round.
All in all, I really liked the service, but I ordered five buses, and only received the driver's contact details a day before once. When I tried to call the emergency number, they did not pick up over the weekend. Other than that, all buses were on time, the drivers were nice, the agent was also nice. I would contact in the future for further quotations.
Thanks!
brigi
Great service, very happy with it!
Awesome services , great communication, on time
We all had a wonderful day. Many thanks to our driver Antonio. Hope he enjoyed the Irish sing along
Excellent service. Definately recommend.
Everything was very professional.
All good, thanks for everything.
The right bus, the best price!
Customer reviews